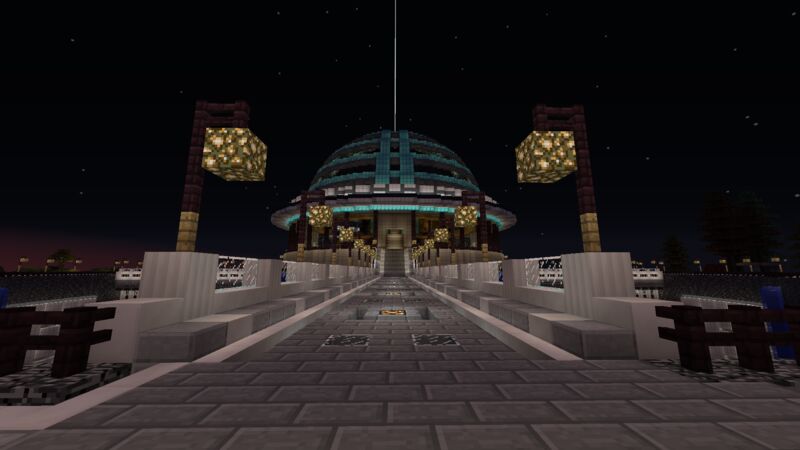 You will need the Technolution Modpack to connect to this server.
http://www.technicpack.net/modpack/details/technolution.50058
About the server:
The Saturn Server started out in June 2012 as a Tekkit 2 server on a spare PC I had at home, quickly the amount of people outgrew my poor old PC and now, more than a year later, I'm the proud owner of this professional server, running it's very own modpack: Technolution. :)
All the experience with server management has helped me make the server as it is today.
Ranks, permissions, plugins, settings, everything is tweaked to fit the Saturn Server.
The Saturn Server has a great community with a lot of fine people, we are always looking to make new friends and welcome them into our community.
The server is running on a 32GB dedicated system backed by a Intel Xeon E3 3.3GHz Processor and Raid SSD Drives. Everything is connected through a 200Mbit connection.
Main features:
The Saturn Server is proud to be one of the few custom modpack servers without a whitelist or application, anyone can join and experience the amazing fun to be had here.
We also have a close-to-zero downtime percentage, just 4 restarts a day to optimize server performance. The Saturn Server's staff is always friendly and always willing to help other players in need. Players are invited to join our public Teamspeak server to chat with the staff and other players.
The Modpack:
The modpack is called 'Technolution'. It has modern expansions at it's core but it expands upon vanilla Minecraft in almost every way possible, not just machines. We have more food, a tweaked hunger system, better player and mob animations, magic, automation, new technology, interesting new mobs and a whole lot more! Technolution provides players with a challenge: surviving will be difficult; food is hard to come by and mobs are relentless. Do you have it in you to survive? Come find out!
Our goals:
Our main goal is to provide a lag-free, friendly and welcoming place to enjoy all the wonders of Minecraft and the Technolution modpack. We also aim to create an awesome community of people who love to play games together.
Actually, it all boils down to this: We want you to have fun!
There are no reviews for this server yet, you can be the first!