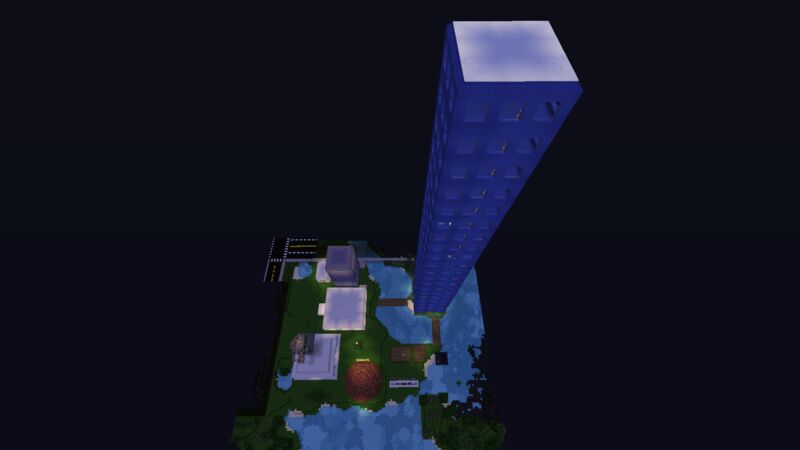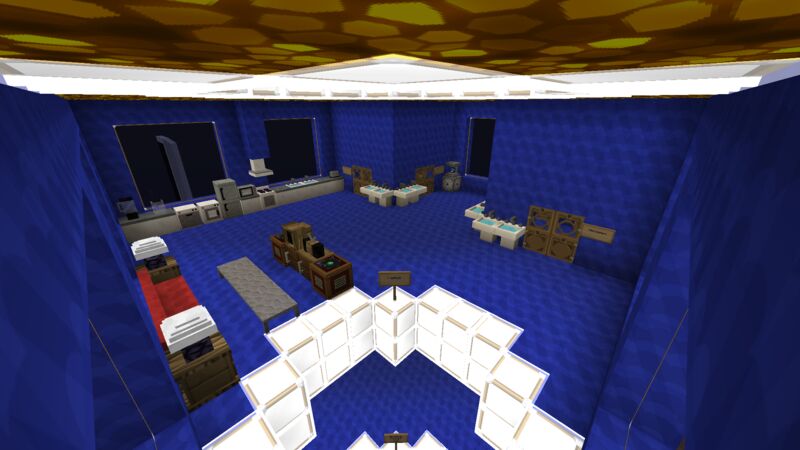 Get the modpack required to play on this server here.
mc.nosiphus.com
The Official Nosiphus Server requires the Telkit modpack. Please visit the website for installation instructions.
Nosiphus has been operating its modded server since June 24, 2013. The same basic family of mods has been used ever since, although the pack is far more extensive today. The current incarnation of the server, in use since October 2016, is by far the most developed version of our world. We have a professional headquarters with a fully modular design, an extensive Parliament for housing elected members, a malt shop, two military bases, a housing district, a malt shop, a drive-in theater, and several factories.
The server's current feel came to be in late 2015 and early 2016. The server tries to emulate the American economy of the 1950s while simultaneously incorporating modern technology and the modern European social safety net. As it continues to grow, we are continuously porting legacy constructions from our past and constructing new buildings alongside them.
Along with the server world, the server is also used for the recording of multiple videos. It is requested that while you can view the premise, you do not modify the set of Hinkley's Manor, Minecraft Doctor Who, or any other set.
It's a pretty good place, come on, join in!
24/7 uptime (it may say it is down, we do not know why. The server is almost always up and running.)
Mod List
Applied Energistics 2
Archimedes' Ships Plus
BiblioCraft
BiblioWoods Addons: Biomes O Plenty, ExtrabiomesXL, Forestry
Big Doors
Big Reactors
Biomes O Plenty
BuildCraft
Carpenter's Blocks
Chisel
Compact Solars
ComputerCraft
Crafting Table IV
DecoCraft
DefenseTech
Dynamic Lights
Ender Storage
ExtrabiomesXL
Extra Utilities
Flan's Mod
Forestry
Fullscreen Windowed
Galacticraft
Gilby's Voice Chat
Hats
IC2 Nuclear Control
Immibis' Macroblocks
Immibis' Microblocks
IndustrialCraft2
InventoryTweaks
Iron Chests
Jammy Furniture
LiteLoader
LiteLoader:Jukebox
LiteLoader:VoxelMap
MalisisDoors
Minecraft Comes Alive
Mekanism
Mocap
MorePlayerModels
MusicCraft
MrCrayFish's Furniture
MusicCraft
NEI Addons
NEI Integration
Nether Ores
NosLabs Custom Blocks
Not Enough Items
Not Enough Keys
OpenBlocks
OpenCCSensors
OpenPeripherals
OptiFine
Player API
PneumaticCraft
Power Converters
ProjectE
Project Red
Railcraft
RedLogic
Render Player API
Simply Jetpacks
Thaumcraft
Thermal Dynamics
Thermal Expansion
Thermal Foundation
Translocator
TubeStuff
WAILA
WAILA Plugins
WAWLA
Weapon Mod
Witchery
WorldEdit
WR-CBE
There are no reviews for this server yet, you can be the first!