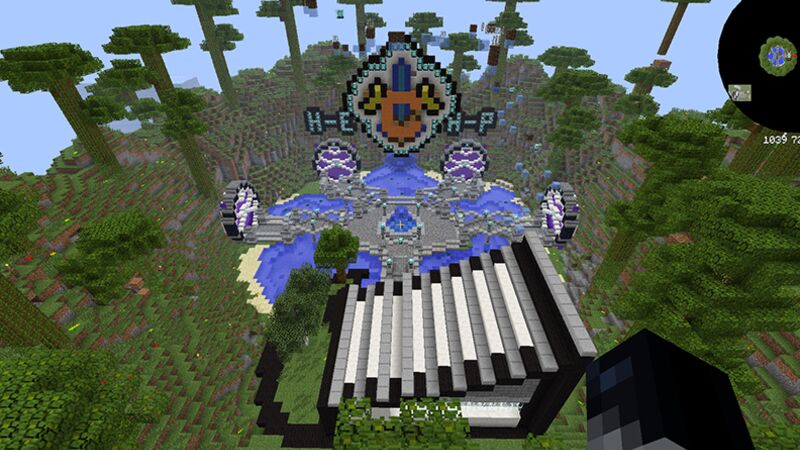 Hexxit IP: hub.chillax-tech.com Chillax Hexxit is a using the modpack Hexxit.
What you can do Gear up and set forth on a campaign worthy of legend, for Hexxit has been unearthed! Dark dungeons, towering spires, weathered ruins and musty tomes lay before you. Lay claim to riches or create your own artifacts, tame beasts and carve out your own story in endless wonder. Alone or with friends, adventure awaits in Hexxit.
Hexxit is a new collection of mods for Minecraft that put adventure above all else, in the style of old Dungeons and Dragons campaigns. Exploration is interesting, the dangers are greater and the sense of satisfaction of clearing out a dungeon is intense.
Why Chillax? Chillax's Hexxit server is way better than all other servers you will see because we have a community already build, we have a separate PvE and PvP Servers attached in one server. You just can go there in one command or portal. On our PvP Server you have the ability use factions and make your own bases to attack and grief others but for those who enjoy no griefing we have a PVE server that lets you use Towny and build up towns and have fun with friends with no worries of griefs. Chillax doesn't crash as most servers do. We have put in hours and hours in of effort to fix all crash issues on our Hexxit Servers and we are still working on doing so.
Rules Hexxit PvE: The general PvE Rules. No Griefing, no stealing, no killing, no spamming, and play peacefully!
Hexxit PvP: The general PvP Rules. Grief, Steal, Kill, No Spamming, and Raid.
Banned Items: Coming soon!
Removed Mods: None!
How do I get Hexxit? http://www.technicpack.net/hexxit Just download the launcher, login, then select the pack and you are in!